When we use Cpanel we get free mail account. But in order to use, we have to create email first in Cpanel. Below are the steps to create an email account in cPanel.
1. Log in to your cPanel account.
2. Scroll down to the Email section and click.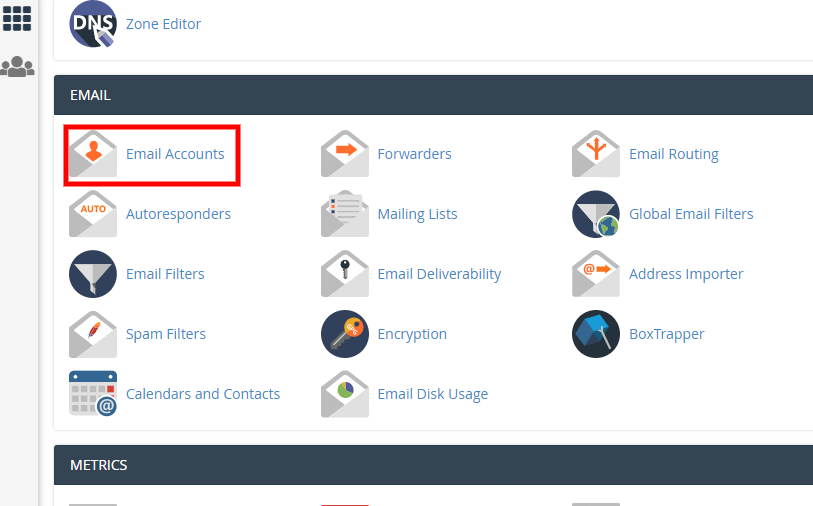 3. On the Email Accounts page, click on the + Create button on the right-hand side. This will open a new page where you can create the email id.

4. Select the domain name for which you want to create email id.
5. Enter the username in the Username box.
6. Set a password for email account in the Password box or use the password generator.
7. Set the storage limit for email account.
8. Use the checkbox if you want to receive an email in your email account with instructions to set up a mail client.
9. Click the + Create button and your email is ready to use.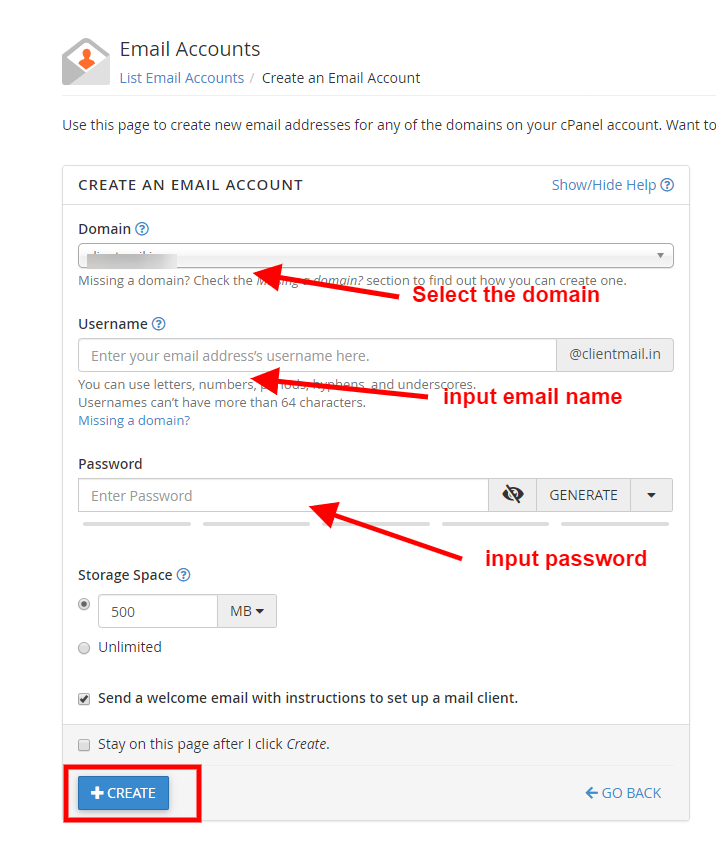 If you want to check the mail on webmail just click on the check mail tab in front of the email id, you will get directly login to the email account or you can go to www.yourdomain.com/webmail/ and login with your email and password. If you need an email setting for third party applications like outlook or thunderbird then just click CONNECT DEVICES.

After login choose webmail application to use email.