It is good to take regular backup of the website to protect you in case something wrong happened or your files are lost. We can easily take the backup from Cpanel by just following the below steps
To create a backup, follow these simple steps.
1.Log into your cPanel account
2. Scroll to the Files section and click on Backup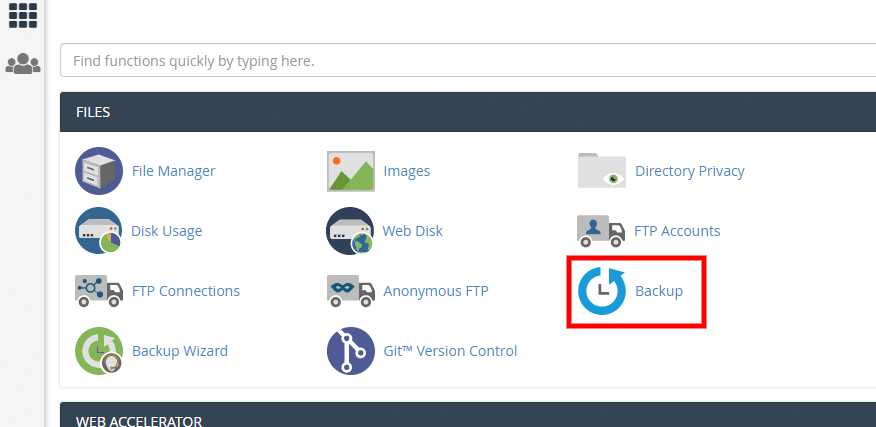 3. After opening the backup page you will get the option to download either a full backup or partial backup of the website.
Full Backup – A full backup creates an archive of all of your website's files and configuration.
Partial Backups – Only Home directory backup included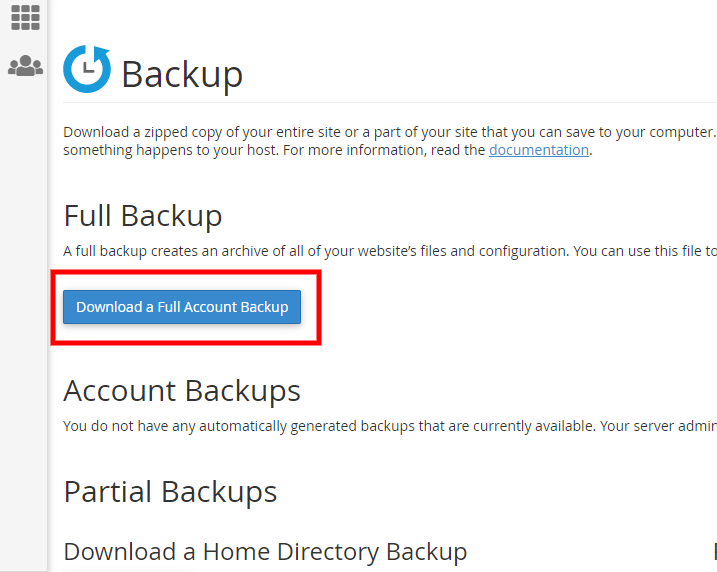 5. After selecting the backup type you require to click on the corresponding blue button.
6. If you selected for a full account back up, the New page will be open with an option, about whether data to be saved in the home directory or remote directory.
NOTE: – Full backups cannot be restored via cPanel.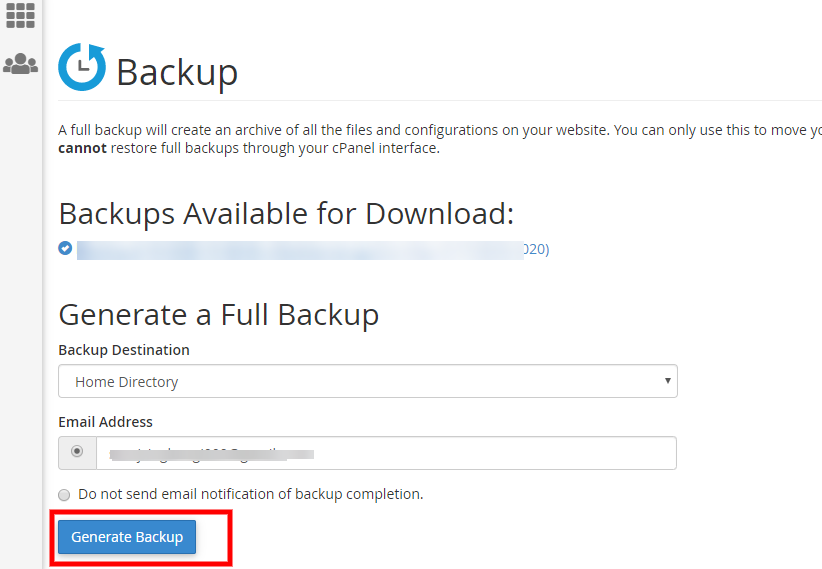 7. you can restore the Partial backups using Cpanel. Partial backup downloaded straight to your computer when clicked.
8. Full backup is generated on the server and you can download and store it safely somewhere in your computer.