We all know logs are very helpful in development. Sometimes we have to store logs as per our development requirement, but it becomes very tedious if we have to track all stats of website. In this tutorial, we will show you how you can view stats in Cpanel using AWStats. Cpanel shows us graphs and lists of web server logs of user activity on hourly, daily, monthly and yearly basis.
Cpanel has two website visitor statistics tool, AWSats and Webalizer.
Webalizer presents simple and limited data charts. It's helpful if all you need a quick glance.
AWStats represent much more detailed information which we are going to look at in this tutorial.
AWStats is a program that shows statistics for your domains, including:
Number of visitors as per country
No of request as per IP
Authenticated users
Robots/Spiders visitors
Visits duration
File type visitors
Opening Pages-URL
HTTP codes status
Visitor operating systems count
Visitor Browser information
Monthly, daily, and hourly basis Average visitor numbers
Visitor location
Following are the steps to check AWStats
1. login to cPanel.
2. Scroll down to the Metrics section or search Awstats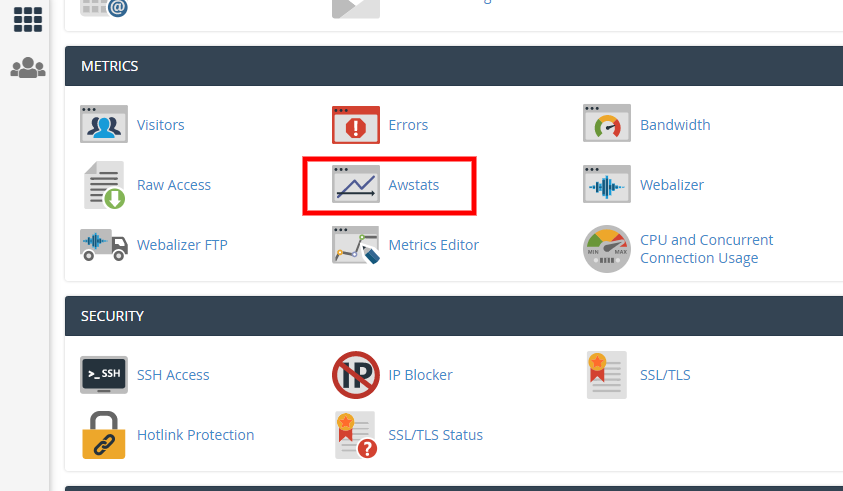 3. Click the AWStats icon, you will get list of website. Click on view in front of corresponding domain to see stats.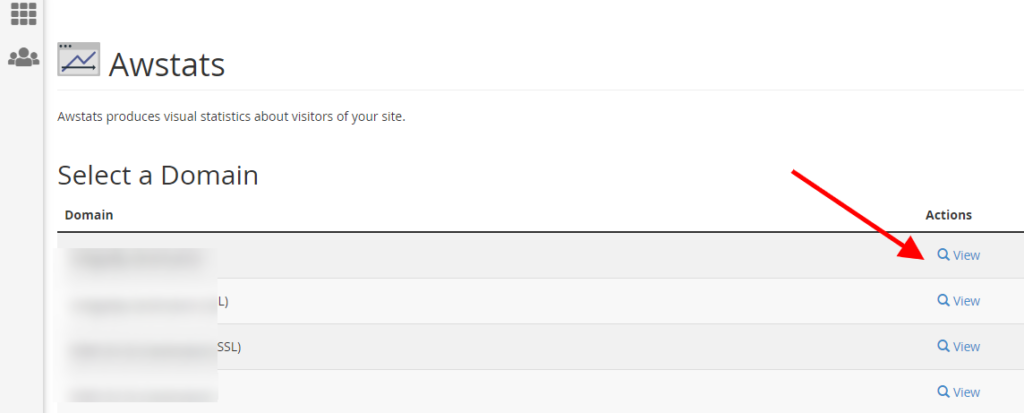 You will get all logs about your website.