cPanel is a tool that gives you a GUI interface to manage your files and other activity in the webserver. You can create, upload, modify, and remove the files. You can do almost everything from cPanel without meshing up with the command line. In this tutorial, we will explain how to import new files in the cPanel file manager. Follow the below steps.
Accessing File Manager
1. Log in to your cPanel account.
2. Scroll or search for "File Manager" and click.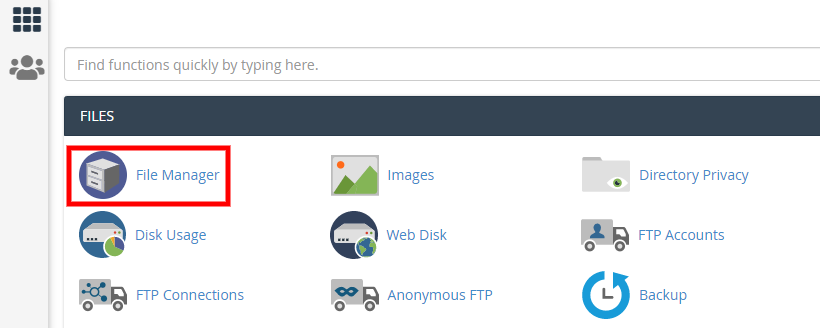 3. File manager window will open. You can select any folder where you wish to import files.
4. Click on the Upload button at the top of the page.

5. Next, click on the select button to choose files from the local machine or you can simply drag and drop the files. If you are uploading the same name file then it will show you Overwrite existing files box, you have to check this option. And if the files are new then all files will get uploaded without warning.
9. Once files get uploaded, it will show you a green color success line. Just check the files in the uploaded folder.