Email forwarding helps you to forward all your emails from one email-id to another. It is very helpful if you have many email ids and you want all e-mails to come to one single mail id. There are two types of e-mail forwarders which can help you with this:
Account forwarders
It forwards incoming mails from one e-mail account to another e-mail account. Also, you can setup multiple forwarders and forward e-mails from one to multiple accounts.
Domain forwarders
This type of forwarder forwards all incoming e-mail from one domain to another domain. For example, you could forward all incoming e-mail for the website1.com domain to the website2.com domain.
Follow the below steps, to set up e-mail forwarding.
1. Log in to your cPanel account.

2. Scroll or search for "Forwarders " and click.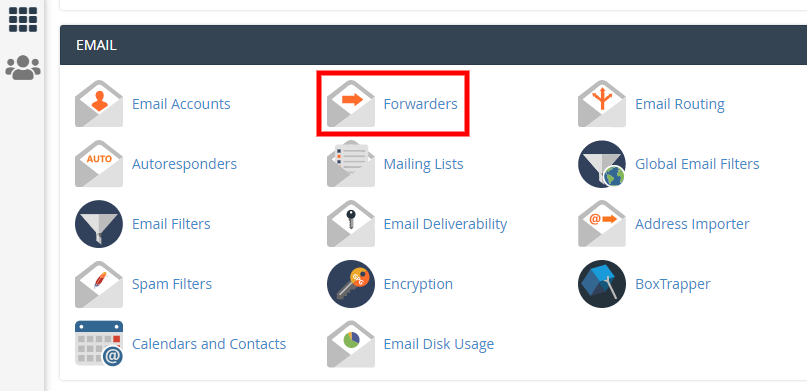 3. In next page, you will get two options.
If you want to forward e-mail from one email account to another, then click on the Add Forwarder icon.
If you want to forward the all emails from one website to another website email, click the Add Domain Forwarder icon.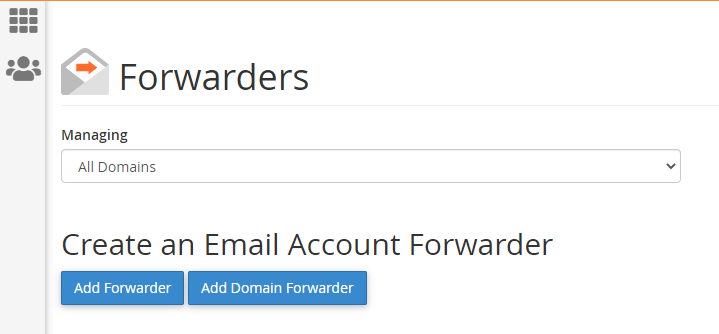 Single account forwarder (Account forwarders)
To forward e-mail from one mail id to another:
Type in the e-mail id name before @ sign.
Choose the domain of the e-mail address.
Fill in the email address you would like the e-mail to be forwarded to.
Click Add Forwarder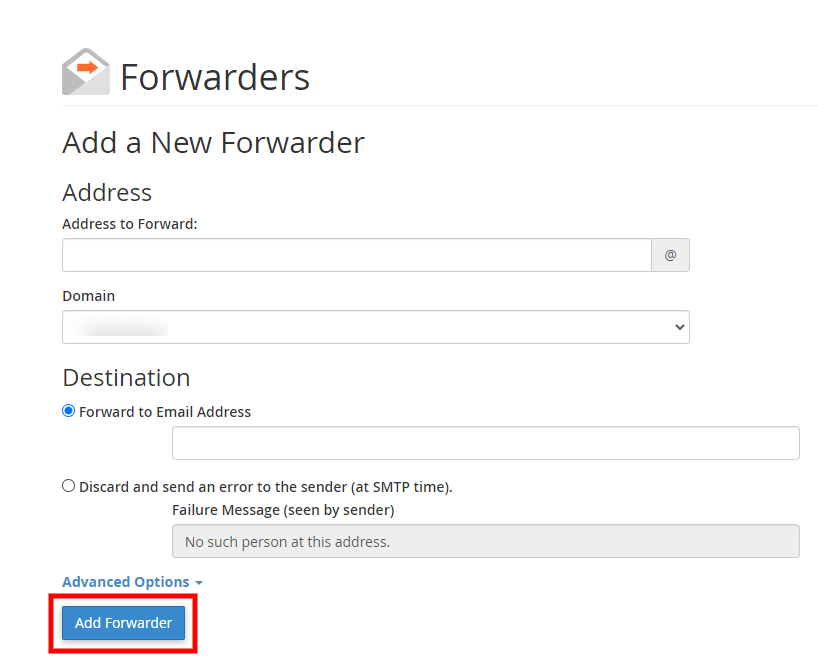 To forward all email of a domain to another domain(Domain forwarders)
To forward all the e-mail of domain to another domain e-mail id.
Choose the domain.
Type email address you would like the all email to be forwarded to.
Click "Add Domain Forwarder".

In case any problem, you can comment below, i would love to help you.